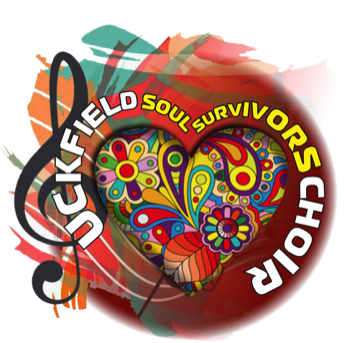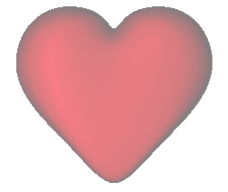 We know they probably all say this, but we're
really NOT like other Choirs! Welcome to the
UCKFIELD SOUL SURVIVORS CHOIR
Holy Cross Church Uckfield, Belmont Road,Uckfield,
East Sussex TN22 1BP Tel: 07973 198604
A BIT ABOUT US
A growing and dynamic town like Uckfield will now have a choir to match its aspirations. Inclusive, energetic and spreading a bit of much needed joy - as well as promoting positive mental health, community cohesiveness and an outlet for expression.
The Uckfield Soul Survivors choir sing contemporary and up-to date songs with arrangements done 'in house' by the musical team of Ginger Millington and Tim Guntrip who, between them, have an extensive knowledge of running choirs and also convincing people that they can actually sing.
OUR PHILOSOPHY!
Some of us have invariably been told at some point in our lives that we can't really sing or to "Not give up our day job", by those either not so confident in themselves, or by those who are trying to make a cheap lame joke. What we don't realise - is that on a deeper subconscious level, our vulnerable minds have registered this information and used it to beat ourselves with. It is amazing how these (seemingly off-the-cuff) remarks can damage our confidence in all areas of our lives. This is why we believe- that no matter what your perceived ability, everyone has the right to express themselves through singing and in whatever way they choose. In short, believe you can do it, use the muscle and it WILL begin to do what you want it to do. We all have the same muscles!
HERE'S A LIST OF F.A.Q.'S
Do I need to be able to read music?
No, you don't. If you can then it will help you, but we will include different harmony tracks on our WhatsApp or here on the website, so that you may learn songs 'parrot fashion' - should you so choose. to do so. It's easy! That's how we learn songs we hear on the radio! You'll soon get the hang of it , as we provide music for everyone with the words on as well.
WHAT TYPE OF SONGS WILL WE LEARN?
From the Beatles to Beyonce, we sing 'em all.
How much does it cost - and will I have to sign up to an agreement?
The cost will be £5.00 per session*.
No, you will not have to sign up. We operate a pay-as-you-sing policy - which means you pay on the door as you come in. This way, as your commitments change, you will not be left out of pocket. You can come when you like and, even if you miss a few weeks, the song parts will be here on the website or Whatsapp - so you can always practise, sing in the car, in the bath or hot air ballooning down the back of a small volcano!
*We aim to take cash for speed and efficiency, weekly - but this might change dependent on the size of the group, let's see how things go!
Is the Choir open to anyone?
Yes, any age! It is completely all inclusive, although children under 14 must be accompanied by an adult.
Does the choir have any religious doctrine?
No we are a non secular choir with no connection to any religious doctrine. The church are kindly allowing us the use of their wonderful space.
Designed and Powered by www.crackinggooddesign.co.uk
ABOUT OUR IN HOUSE MAESTROS
RALPH 'GINGER' MILLINGTON
'Ginger' as he is commonly known, has been involved in music for most of his life. He started singing in choirs from the age of 7, mainly under the expert tutorlage of Adrian Adams at
St. John the Evangelist, Upper Norwood.
Ginger loved choral music, especially harmony and harmonic construction, but was always a Rock n' Roller at heart! He taught himself piano by ear, having a few lessons, but preferring to learn Drumkit and turning pro at 23. Ginger has played in various bands, including a year long stint on the world famous QE2 and has since played with top London Function bands as well as various original artists.
Ginger explains,"I was told that Uckfield didn't have a contemporary rock choir and felt that a town like this, with such an abundance of obvious creativity and talent, deserves a good one!"
"Tim and I are hugely excited about this project and are hoping to give Uckfield a choir that will grow and quickly become part of the town's very fabric."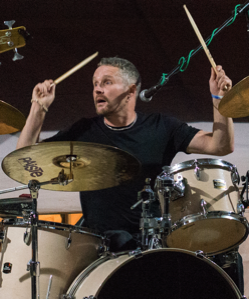 Ginger Millington. Ready to smash it in Uckfield.
"...I found singing to be theraputic after a recent spell of depression and anxiety..."
J. Armitage
"...Ginger has a fantastic way of inspiring people, and making you want to give it your all!..."
C. Swan
Tim Guntrip. Ready to help start the choir revolution in Uckfield.
"...Tim is a fantastic musician, with huge patience, and fantastic with beginners!..."
A. Pucklow
TIM GUNTRIP
Tim is Director of Music at Uckfield Parish Church and a freelance musician across the South East. He is accompanist to a number of choirs which has taken him recently to the cathedrals of Guildford, Rochester, Brecon, Southwark, Portsmouth and Chichester, in addition giving recitals and concerts and serving on the committee of the Royal School of Church Music for Sussex.
Tim has an eclectic taste in contemporary music, particularly from the 80s and 90s. He is excited about the establishment of Uckfield Soul Survivors as it will be the first choir of its type alongside the many other choirs in Uckfield, and further diversifying the musical culture within the town."
Copyright © uckfieldsoulsurvivorschoir.co.uk All Rights Reserved
The Choir is now up and running! Come and join us on Mondays 6:30 – 8:00.
Simply complete the form below or message Ralph on 07973 198604 (include your name)
Parking nearby on the big free carpark by the Picture Palace or on the road if you can find somewhere.Come along, bring a fiver, and join us for this exciting time!
Location map HERE
If you have any queries, or would like to know more
about the Choir please take a few minutes to fill out the message field below and we will come back to you asap. This information is for internal use only, and will NEVER be passed on to any third party.
"The only thing better than singing is more singing!" Ella Fitzgerald